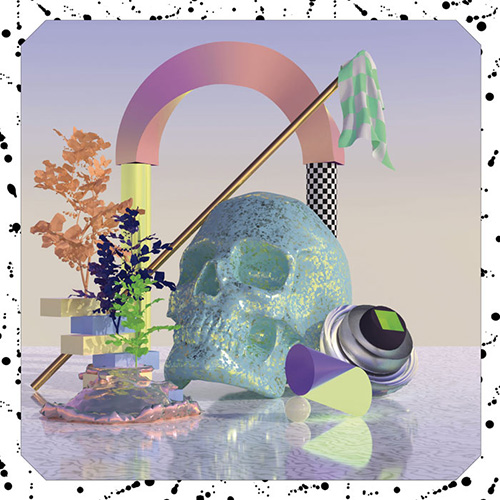 It's 2013 and everything seems possible for Para One. Dream collaborations are coming true and the result is as mind-blowing as we always imagined. What looks on paper like a super hero team up straight out of a comic book has become a reality. Ladies and gentlement we present you Cam'ron x Para One x Irfane x Teki Latex x Canblaster x Girl Unit.
"Every Little Thing" was one of the stand-out vocal tracks from Para One's 2012 LP "Passion" (Marble/Because), and its original version already featured a catchy hook by Irfane and Teki Latex. It is now getting a radical make over in the form of an added verse by none other than legendary Harlem-based rapper and leader of the Diplomats Cam'ron, plus two remixes by some of the most respected and acclaimed genre-bending producers of their generation: Girl Unit from Night Slugs and Canblaster from Club Cheval.
Those who follow Para One and our Marble entourage since the mid 2000's know how important this is for him and for our extended family of artists. Cam'ron was the number 1 rapper for many of us, and as far as music, poetry, marketing strategies and fashion goes, the mark he left on rap and modern music as a whole is unprecedented and would probably take a whole book to explain. We are still blown away by the fact he accepted to appear on "Every Little Thing". His verse (which he starts by re-singing the original melody from the chorus in his own Cam'ron words) is a straight-from-the heart-love letter - Cam'ron style - to a very special lady with a "Booty like a mountain". Apparently it's Valentine's day every day for Killa Cam.This collaboration further solidifies Para One as a purveyor of forward-thinking and expectations-challenging club rap hits after his participation to the production of the track "Wild For The Night" on ASAP Rocky's best-selling album Long Live ASAP alongside Birdy Nam Nam, Skrillex and again Teki Latex on the hook.
And as if having one of your favorite rappers drop a verse on your track just wasn't enough, on top of that Para One enlisted the help of two of his most talented producer peers: Canblaster and Girl Unit, to provide two very different yet equally charismatic remixes. Canblaster's version pays homage to the R.Kelly tradition of "remixing the remix and announcing the fact that you're doing so" with a spectacular beat-switching SEGA RNB odyssey that sounds like the musical equivalent of a bubble bath with rose petals. Girl Unit transports the song to a church built entirely out of plexiglass situated in a snowy mountain top, with sub woofers blasting organ-driven reversed love melodies as dragon eggs hatch. A truely pure, non-demonstrative example of a beautifully naive love song for early morning club romantics.
BUY IT : iTunes, Beatport
RELEASED : [03/25/2013]
ARTWORK BY : Jonathan Zawada